Top 10 Private Jets with Spacious Luggage Capacity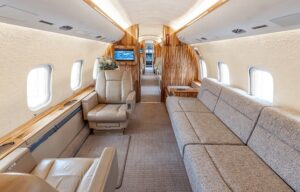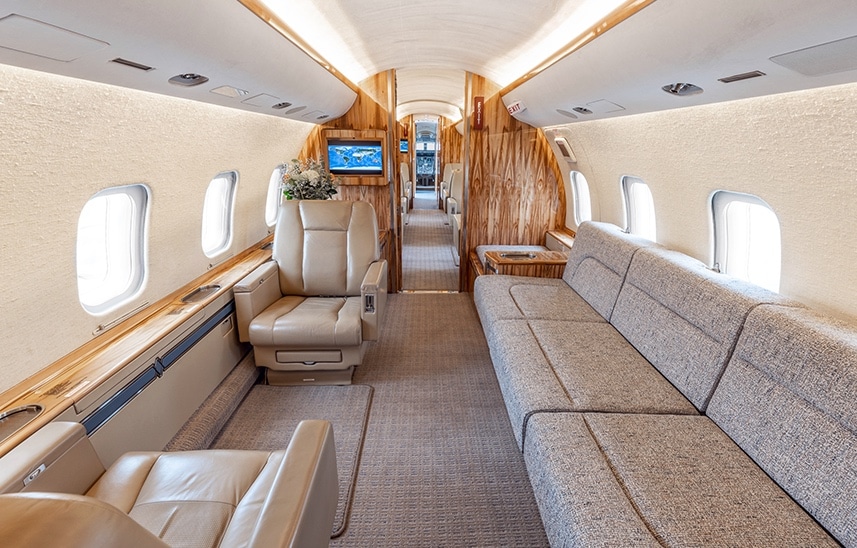 When it comes to private jet charter travel, luxury and comfort are at the forefront of every traveler's mind. But in addition to plush seating, gourmet dining, and impeccable service, one often-overlooked aspect that can greatly enhance the flying experience is luggage capacity. For those who value convenience and the ability to carry their belongings with them without compromise, spacious luggage capacity in a private jet is a must.
In this article, we present the top 10 private jet charter with generous luggage capacity. These aircraft not only offer opulent interiors but also ample room to accommodate your travel essentials and more. Let's dive into the world of private aviation and explore these remarkable flying machines.
Luggage Capacity: 195 cubic feet
The Gulfstream G650 is a masterpiece in the world of private aviation, known for its exceptional speed and range. But it's not just about getting to your destination quickly; it's also about taking everything you need with you. With a cavernous luggage capacity of 195 cubic feet, the G650 allows you to bring along everything from your wardrobe to sports equipment, ensuring you never have to leave anything behind.
2. Bombardier Global 7500
Luggage Capacity: 195 cubic feet
Matching the Gulfstream G650 in luggage capacity, the Bombardier Global 7500 boasts an incredibly spacious interior and a range that can take you anywhere in the world non-stop. Whether you're traveling for business or leisure, this private jet ensures that you can bring all the essentials and luxuries you desire.
Luggage Capacity: 140 cubic feet
The Dassault Falcon 8X is renowned for its elegant design and impressive range. With a luggage capacity of 140 cubic feet, it strikes a perfect balance between spaciousness and performance. It's an ideal choice for travelers who value both style and functionality.
Luggage Capacity: 155 cubic feet
Embraer's Lineage 1000E is a true embodiment of opulence in the sky. With a luggage capacity of 155 cubic feet, this aircraft provides ample room for all your belongings while pampering you with a lavish cabin interior. It's a choice for those who appreciate a touch of class.
5. Cessna Citation Longitude
Luggage Capacity: 100 cubic feet
For those seeking spaciousness in a midsize private jet, the Cessna Citation Longitude delivers. With 100 cubic feet of luggage capacity, it offers ample room for baggage and business essentials. Its versatility makes it a popular choice among business travelers.
6. Boeing Business Jet 2 (BBJ2)
Luggage Capacity: 640 cubic feet
When it comes to ultra-long-range travel with a large group, the Boeing Business Jet 2 (BBJ2) stands out. With a staggering luggage capacity of 640 cubic feet, you'll have room for everything you need and more. Whether it's a family vacation or a corporate retreat, this jet has you covered.
Luggage Capacity: 890 cubic feet
If you're planning an extravagant getaway and need a private jet with unparalleled luggage space, the Airbus ACJ319 is your answer. With an astounding 890 cubic feet of capacity, you can bring along not just your luggage but also recreational equipment, making your journey as enjoyable as your destination.
Luggage Capacity: 5,000 cubic feet
For those who want the ultimate in private jet luxury and spaciousness, the Boeing 747-8 is a clear winner. With an astounding luggage capacity of 5,000 cubic feet, this aircraft rivals some cargo planes in terms of storage. You can bring virtually anything you desire, turning your private jet into a flying palace.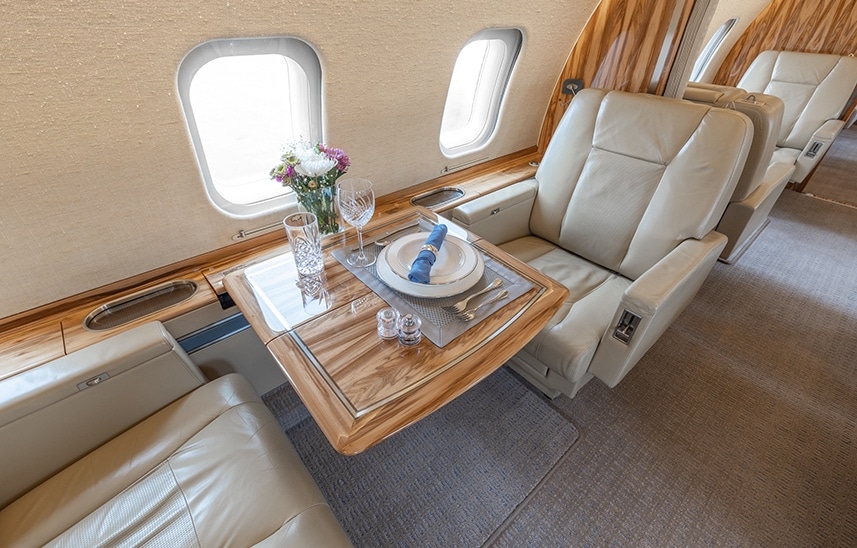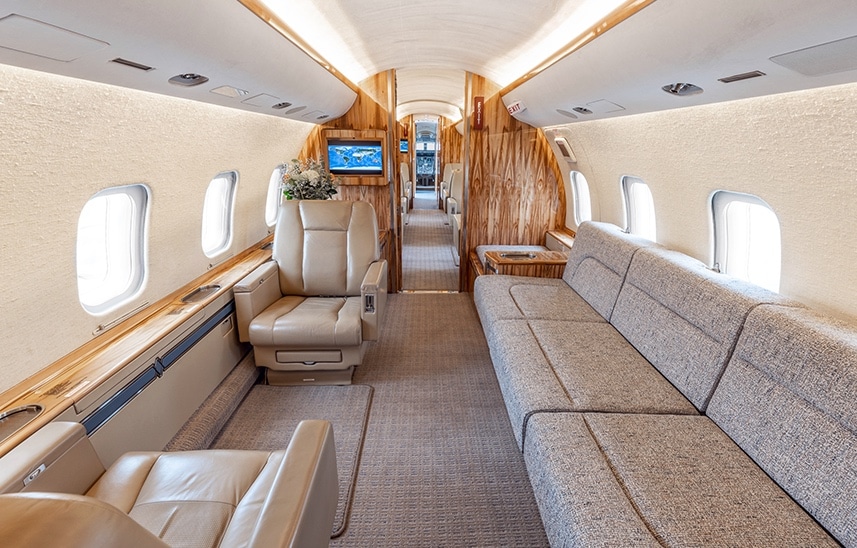 Luggage Capacity: 195 cubic feet
The Bombardier Global Express is not only known for its range and speed but also its luggage capacity. With 195 cubic feet of space, it combines the best of both worlds, allowing you to travel long distances in style while carrying all your essentials.
Luggage Capacity: 170 cubic feet
Last but certainly not least, the Gulfstream G550 is a favorite among business travelers. With 170 cubic feet of luggage capacity, it provides ample room for your work-related materials and personal belongings, making it the perfect choice for the executive on the go.
In conclusion, when you're considering private jet travel, don't forget to factor in luggage capacity as a crucial element of your flying experience. These top 10 private jets offer a range of options to suit your needs, whether you're traveling for business or leisure. With these jets, you can rest assured that you'll arrive at your destination in style, comfort, and with everything you need at your fingertips.
Are you prepared to enhance your travel experience? Delve into our thoughtfully selected compilation of the Top 10 Private Jets renowned for their expansive luggage capacity, and set off on your next voyage in both style and convenience. Whether your journey is for business or leisure, these aircrafts provide an ideal blend of opulence and functionality. Seize the chance to travel in utmost comfort and sophistication. Immerse yourself in our blog immediately and commence planning your upcoming adventure.
Don't let the opportunity slip away to discover the perfect jet for your requirements. Start your exploration now and elevate your travel to unparalleled heights! Talk to our customer service at 602-726-9990!
Worldwide Jet's vision is to always be the first choice in the industry by continuously redefining private luxury travel.
Get in touch today to book your next luxury flight.